Kountry Living Bed & Breakfast
A lay of the land and what to expect and see when you arrive. As my Grandpa would say "the 10 cent tour". The home was converted to a B&B in 1990. Guests are encouraged

to make full use of the Inn during their stay. No areas are off limits or overly "fussy." We are obsessed with providing a relaxing and comfortable

setting for those visiting the area. Think of your experience as "home away from home".
Dining Room
Our dining room is where a gourmet breakfast is served at anytime 7:00 AM –

10:00

AM
.
Living Room
Lounge around in a room that truely is fitted for comfort in our lazy -boy recliners aside a wood-burning stove. With your full entertainment system of a TV and DVD player relax and feel free to watch our cable channels and HD on Demand, surf the internet through our WiFi connection, or read the paper and have a glass of wine – it's all up to you…
Upstairs Landing
Test your baseball knowledge on our Yankee-themed landing while gazing out at our
beautiful gardens. We've added a computer for your convenience as well.
The Upstairs Bathroom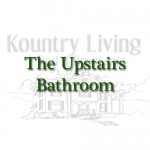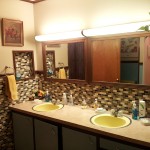 The Porch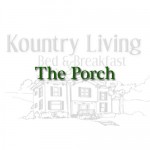 The Grounds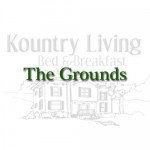 Our furry (and not so furry) friends